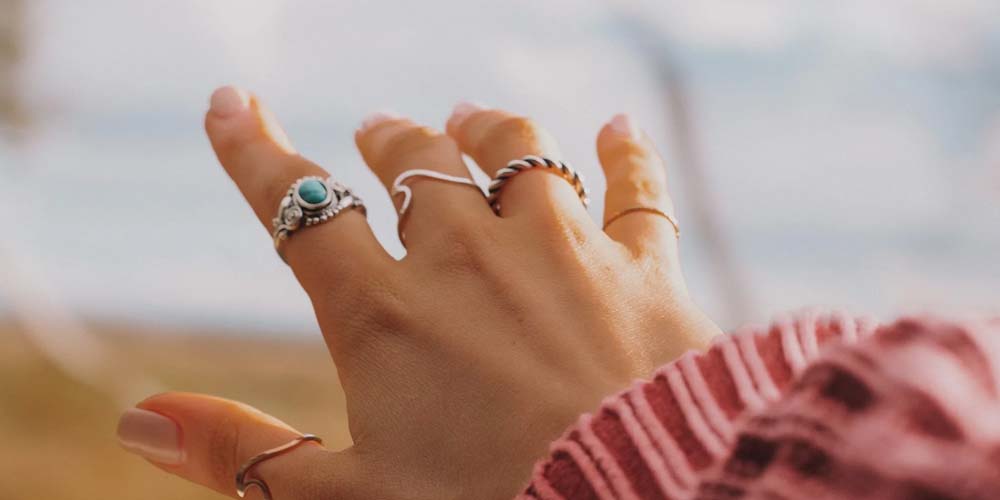 From humble beginnings, Demiluxe has risen to become one of the most admired luxury jewelry brands. Demiluxe is a company that believes that jewelry is not just an accessory, but a form of self-expression. Through their unique and meaningful niche collections, they have become experts in creating pieces that can be cherished for a lifetime. From sci-fi to fantasy, pop culture-inspired trinkets to classical motifs, the brand has made waves in today's fashion world by staying at the forefront of fashion.
From the start, Demiluxe aspired to be unique. They asked themselves how a niche collection could be unique and stand out from other banks around the world. This led them to design jewelry inspired by our unconventional fantasies, dreams, and cultures.
At Demiluxe, no two pieces are alike. They specialize in creating jewelry with silver, gold, and brass, for both men and women. Whether it is a necklace, pendant, bracelet, or ring, Demiluxe puts the same amount of effort into making each and every piece perfect for the wearer.
For those who are at the beginning of an exciting journey to change from Geek to Chic, Demiluxe is here to support you.
Step 1: Start by researching your favorite aesthetic. Whether it's modern, vintage, or something entirely different, make sure to take the time to get to know the basics.
Step 2: Experiment with different types of jewelry. Take the time to explore simple options such as rings, necklaces and earrings, as well as more elaborate pieces such as bracelets and pendants.
Step 3: Look to popular fashion trends for inspiration. Browsing through magazines and websites can give you an idea of what's trendy.
Step 4: Establish a budget and shop accordingly. Demiluxe offers a wide variety of jewelry for all budgets, so have no fear!
Step 5: Look for pieces that represent your personality. Focus on pieces that have special meaning to you, and avoid overly generic pieces.
Step 6: Add a pop of color with colorful jewelry. Consider pieces in classic colors such as gold and silver, and don't be afraid to add a bit of flair with fun, colorful pieces.
 Step 7: Consider matching sets. Matching earrings and necklaces are an excellent way to make a statement.
Step 8: Layer your jewelry. Whether it's simple or bold, multi layered necklaces is a great way to show off personal style.
Step 9: Choose pieces that you can wear to any occasion. Items such as delicate pendant chains are versatile and will go with any look.
Step 10: Find unique pieces. It's always fun to add a bit of quirkiness to your look with pieces such as evil eye pendants and moon stone earrings.
From pop culture-inspired pieces to quirky fandom designs, Demiluxe has something for everyone to express their own sense of self. From best rings to gold chain bracelets, best artificial jewelry, chain bracelets for women, fashion jewelry, jewelry for men, the best silver rings, online silver items, pendant designs in silver, pendant designs with earrings, gold wrist chains, rose gold necklace chains, wrist chains, crystal beads for bracelets, beaded chain necklaces, and more. Demiluxe is the perfect place to find the statement jewelry you've been looking for. Shop Demiluxe now and find the perfect gift or a unique piece of jewelry for yourself!