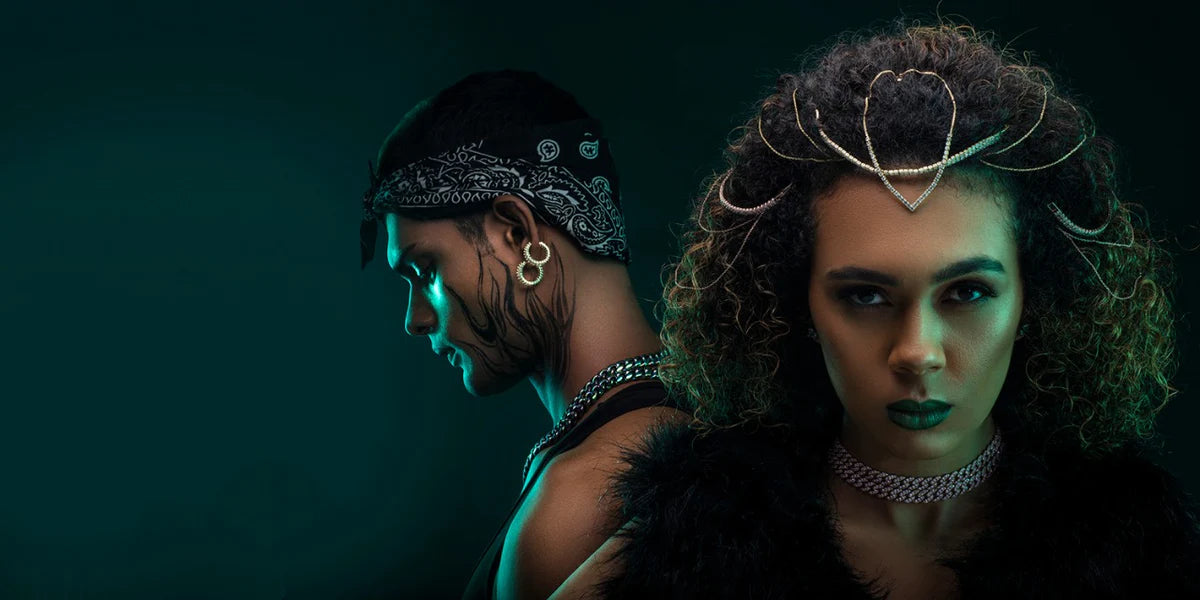 The growing trend of unisex silver jewellery among youngsters is immense. Silver jewellery has become the top trend of summer 2023. Unisex silver jewellery can elevate any look in mere time. Unisex silver jewellery is designed to be worn by both men and women. It features chunky, y2k inspired, and understated designs that can complement a wide range of outfits and styles.
Silver bracelet
Try the unisex silver bracelet by The Demi Luxe if you want to try something new and more meaningful this summer 2023. The perfect jewellery to compliment any look. If you're a person who wants to add accessories to their look but doesn't want to be highlighted silver jewellery might be the perfect option for you. You can keep it simple with a single Cuban or Figaro design, still allowing you to have a bracelet that's one of a kind.
Silver chain( Cuban chain image)
A silver chain can make a great summer accessory. The bright, shiny metal complements summer colors and can add a touch of elegance and sophistication to any summer outfit. The Demi Luxe unisex silver chains are trendy and add style to your summer look, a kind of fashion jewellery that never goes out of the trend
Chunky pendant
Make a bold and contemporary statement with this stand-out chunky silver pendant. With so many gorgeous options available, you're sure to find the perfect piece to add a touch of sparkle to your summer wardrobe. The Demi Luxe offers a wide range of chunky, trendy, and unisex silver pendants.
Unisex Hanging earrings (sword)
With summer right around the corner, it's the perfect time to invest in some cool jewellery, and what better than silver earrings? Unisex hanging earrings have been trending for a while now, and they're only getting more popular. People who have long silver earrings hanging from their ears, look like they're all done. Silver dangling earrings are a popular choice for both men and women. They're unique, and say a lot about your sense of style.
Positive energy jewelley (evil eye Saturn)
Silver has healing properties and brings more positivity into your life when you wear it. Sterling silver jewellery has made a comeback in the unisex fashion trends. Wearing evil eye pendant jewellery may not only look chic and classy but also offers you a sense of reassurance and keep you safe from harmful energy.
 Overall, the trend of unisex silver jewellery is a reflection of a growing desire for more gender-neutral fashion. As traditional gender roles continue to evolve, more and more people are looking for ways to express their individuality without conforming to traditional gender norms. For the latest unisex fashion jewellery trends check out what Instagram influencers are styling in their everyday video.